Policies
School policies are reviewed by the Governing Body according to the School's Long Term Plan.
Some policies are based on Lancashire Local Authority guidance and updates and information produced by the Department for Education. The Governors operate a clear plan on when policies will be checked and updated but when the need arises, policies can be updated at any time. We will endeavour to ensure that all policies posted on the website will be the most up to date versions.
Please be aware that some policies may not yet have been updated from Local Authority advice, but the school will always use the current Local Authority policy and advice as shown on the School's Portal.
| | | | |
| --- | --- | --- | --- |
| CP | Child Protection | EYFS | Early Years Foundation Stage (Nursery and Reception) |
| HLTA | Higher Level Teaching Assistant | KS1 | Key Stage 1 (Infants) |
| KS2 | Key Stage 2 (Juniors) | SEND | Special Educational Needs and Disability |
| TA | Teaching Assistant | FGB | Full Governing Body |
There are two Governing Body committees, besides the Full Governing Body Committee, who may review policies on behalf of the FGB. These are the Curriculum and Standards Committee and the Finance and Resources Committee (who also look at Staffing and Health & Safety). The school adheres to all Local Authority policies which can be found on the Lancashire Schools' Portal.
Accessibility Audit – reviewed by Finance and Resources Committee
Admissions Policy – reviewed by FGB
Alcohol and Drug Abuse Policy – reviewed by Finance and Resources Committee
Anti-Bullying Policy – reviewed by Curriculum and Standards Committee
Anti-Fraud and Corruption Policy – reviewed by Finance and Resources Committee
Appraisal Policy – reviewed by Finance and Resources Committee
Art Policy – reviewed by Curriculum and Standards Committee
Assessment and Reporting Policy – reviewed by Curriculum and Standards Committee
Attendance Policy – reviewed by FGB
Best Value Statement – reviewed by Finance and Resources Committee
Capability Policy 2023 - Teachers - Reviewed by FGB
Capability Procedure 2023 - Support Staff - Reviewed by FGB
Care and Control of Pupils Policy – reviewed by Curriculum and Standards Committee
Charging and Remissions Policy – reviewed by Finance and Resources Committee
Collective Disputes - Teachers – reviewed by FGB
Collective Worship – reviewed by Curriculum and Standards Committee
Computing Policy – reviewed by Curriculum and Standards Committee
Confidentiality Policy – reviewed by Finance and Resources Committee
Data Protection Statement – reviewed by Finance and Resources Committee
Design Technology Policy – reviewed by Finance and Resources Committee
Disciplinary and Dismissal Procedure for Support Staff – reviewed by FGB
Disciplinary and Dismissal Procedure for Teachers – reviewed by FGB
Early Years Policy – reviewed by Curriculum and Standards Committee
English Policy – reviewed by Curriculum and Standards Committee
Equality Policy – reviewed by Curriculum and Standards Committee
E-Safety Policy – reviewed by Curriculum and Standards Committee
Exclusion from schools (DfE Guidance) – reviewed by FGB
Freedom of Information Policy – reviewed by FGB
GDPR Data Protection policy – reviewed by Finance and Resources Committee
GDPR How we use Pupil Information Policy– reviewed by Finance and Resources Committee
GDPR How we use school workforce Information Policy – reviewed by Finance and Resources Committee
Geography Policy – reviewed by Curriculum and Standards Committee
Governors' Allowances – reviewed by FGB
Governors' Code of Conduct – reviewed by FGB
Grievance Procedure for Support Staff – reviewed by FGB
Grievance Procedure for Teachers – reviewed by FGB
Health and Safety Policy – reviewed by Finance and Resources Committee
History Policy – reviewed by Curriculum and Standards Committee
Home Learning Policy – reviewed by Curriculum and Standards Committee
Home-School Agreement – reviewed by FGB
Homework Policy – reviewed by Curriculum and Standards Committee
Internal Financial Regulations Summary update April 2023 - reviewed by FGB
Keeping children safe in education 2022 – shared at FGB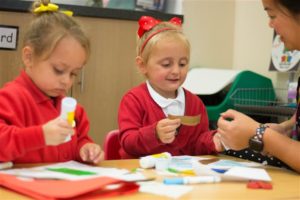 Lettings Policy – reviewed by Finance and Resources Committee
Long Term Sickness Absence Procedure reviewed by Curriculum and Standards Committee
Marking and Feedback Policy – reviewed by Curriculum and Standards Committee
Mathematics Policy – reviewed by Curriculum and Standards Committee
Mathematics Calculations Policy – reviews by Curriculum and Standards Committee
Music Policy – reviewed by Curriculum and Standards Committee
PE Policy – reviewed by Curriculum and Standards Committee
PFL Policy – reviewed by Curriculum and Standards Committee
Positive Behaviour Policy – reviewed by Curriculum and Standards Committee
PSHE Policy incorporating British and Trumacar Values – reviewed by Curriculum and Standards Committee
Religion Policy – reviewed by Curriculum and Standards Committee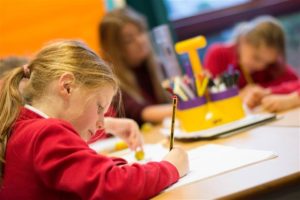 Safeguarding and Visitors to school statement – reviewed by Finance and Resources Committee
Safeguarding (incorporating Child Protection) Policy – reviewed by FGB
School Complaints Procedure – this is the model procedure which has been adopted by FGB
Science Policy – reviewed by Curriculum and Standards Committee
SEND Policy – reviewed by Curriculum and Standards Committee
Short Term Sickness Absence Procedure reviewed by Curriculum and Standards Committee
Social Networking Advice – reviewed by Finance and Resources Committee
SRE policy – reviewed by Curriculum and Standards Committee
Teaching and Learning Policy – reviewed by Curriculum and Standards Committee
TRU Internal Financial Regulations 2023 - reviewed by Finance and Resources Committee
TLR Guidance - reviewed by Finance and Resources Committee
Whistleblowing Policy – reviewed by Finance and Resources Committee
Writing Policy – reviewed by Curriculum and Standards Committee