Parents
School times
Our school day commences at 8.45 am and ends at 3.15 pm, totaling 32.5 hours per week.
The classroom doors open from 8.35 am every morning and children have the choice to come in at that time, if they choose, or wait for the whistle at 8.40 am.
Lunch times
All infants (Reception, Year 1 and Year 2) are automatically signed up for the FREE School Meals when they start with us, so if you don't want your child to have a FREE school meal then please let us know as soon as possible.
All junior children are charged for their school meals. Children can have a school meal whenever they want to – even if it is booking it on the day – and parents will be charged for any meals taken by their child. All meals are prepared on-site and follow the Lancashire Catering Service healthy meals guidelines.
Uniform
All children should come to school clean and presentable in appearance. We encourage the children to wear the school uniform because it helps create the feeling of belonging to, and pride of, Trumacar School.
The agreed uniform for school is:
Boys – grey or black trousers/shorts; white shirts; red polo shirts; red jumper or sweatshirt; black shoes.
Girls – grey skirts or grey/black trousers; white blouse; red polo shirts; red cardigan or sweatshirt; red/white checked summer dress; black shoes
Children must not wear trainers, raised heel shoes, jeans or tracksuits for normal school days.
Buying Uniform
School uniform can be bought from most supermarkets and children do not have to have school logos on all of their uniform. However, we would strongly urge that all children have a jumper or cardigan with the school logo on as part of their school identity and for ease and safety when we are on schol trips.
School sweatshirts, polo shirts and fleeces with our logo on can be bought from:
My Clothing using the online link from the school website or,
The Uniform and Leisurewear Company
60 Euston Road
Morecambe
Monday-Saturday 9:30-5:00pm
Tel: 01524 388355
Alternatively, you can now purchase uniform online here: https://www.ualonline.uk/product-category/schoolwear/morecambe/trumacar-primary-school/
PE Clothing
The school PE top and kit can be bought through school and a separate letter is issued at the beginning of each year. If you have missed this letter then please speak to someone in the Office Team.
Some good quality, used school uniform is available within school. Again, please ask the Office Team about this.
Making Payments
You can pay for dinners, uniform, Tigers, Nursery, events etc at the school office or, if it is more convenient for you, you can now pay online using a debit or credit card. If you want to use this facility then just pop into the office for a letter with your access codes on and then you're up and running. You can keep a check on all of your bills and pay when its most convenient to you!
To pay your school dinners, Tigers or school trips by ScoPay – please click here.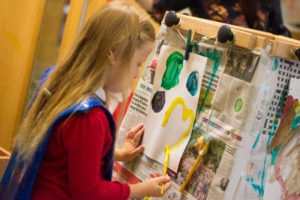 You can also download the SCOPAY app and pay on any device.